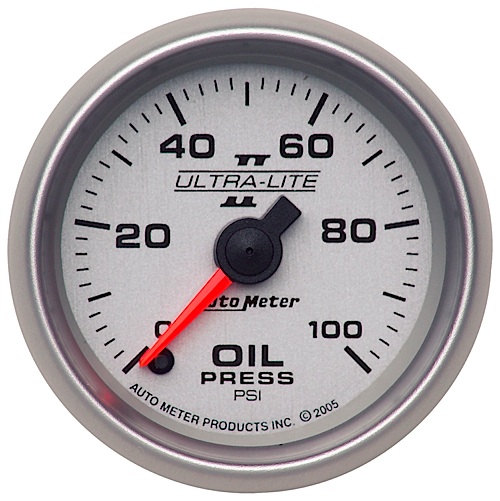 Presión de Aceite Autometer Ultra Lite 2 – Autometer #4921
Autometer Ultra-Lite II Gauges Features – Ultra-Lite II Gauges utilize the same technology as Autometer's top-of-the-line gauge series. Second series of Autometer's most comprehensive gauge collection. Built for street, sport compact, street/strip, drag and oval track racing. White faces, amber accents, silver bezels and glowing red pointers. Features "reverse through the dial " LED lighting. Autometer Ultra Lite II Gauges will improve and personalize your vehicle. Gauges by Autometer – selected by many auto enthusiasts in the top automotive discussion forums. Autometer Ultra-Lite II Gauges for your vehicle will deliver the results you are looking for!
Precio: CONSULTAR
Trabajamos toda la línea Autometer, consultanos por el modelo que buscás.
Contacto: info@nakatech.com.ar
Nakatech Racing