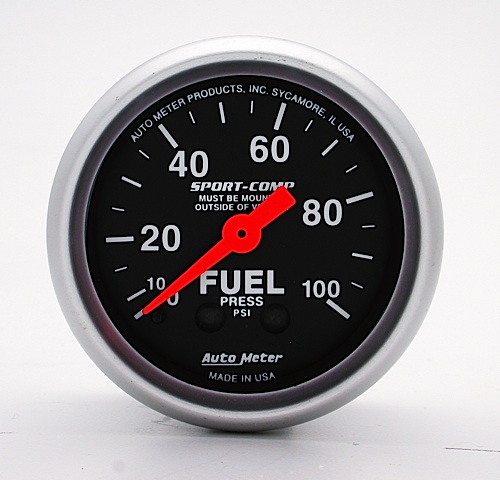 Presión de Nafta Autometer Sport Comp – Autometer #3312
The Sport-Comp line of premium gauges from Autometer is the high performance standard by which all others are measured. The 3312 fuel pressure gauge features a soft aluminum outer bezel that surrounds a black face with easy to read white numerals and bright orange pointer.
All of Autometer's Sport-Comp gauges use Perimeter Incandescent Lighting which is a soft white light that spills around the edges of the gauge face and reflect off the three dimensional pointer for night time illumination that's easy on the eyes.
Precio: CONSULTAR
Trabajamos toda la línea Autometer, consultanos por el modelo de Autometer que buscás.
Contacto: info@nakatech.com.ar
Nakatech Racing